Leo Seduction Tips
Leo seduction is simple; show Leo you are the best.

To win Leo you have to be confident and you have to know what you're doing Leo has to see that you never lose your cool; you're always in control.

When you have the foundation set, you're ready to set Leo in your bed. You won't find much trouble with bedding Leo, Leo's aren't shy or demure.

However, don't let too much time pass, Leo's are notoriously lusty.
A couple of weeks is plenty for Leo.

The best Leo you will get is at the beginning of your relationship.
Leo's are bold and don't have as many doubts and fears when it comes to dating.
Leo's are confident in the glow of new love, with its passions and dramas.

For Leo females, spoiling them by spending money is an effective aphrodisiac. The cardinal word is "spoil." Spoil them with praise. Spoil them with lavish dinners. Spoil them with gifts.



Leo's want you to spoil them within your budget; they don't want to ruin you financially. Leo's know that people spend money on what they appreciate, consider this your test.

Leo's need you to recognize without a doubt that they're the most important thing in your life. Maybe Leo is important to you, you could do worst.

Honestly, the more you expend of your finances on a Leo, the more probable getting into their pants will be.


Which directs us to…

Top
To Seduce Leo
The luxury Seduction ...tactic...
You should only undertake this tactic when you are sure your card will not be denied.
Find the fanciest restaurant in your area and take Leo out for dinner there. Go all out with the "wine and dine".

After dessert and coffee or after dinner drink, ask Leo if they are ready to leave.

This should get Leo ready for your approach...


If You Don' t Want to Go Out,  Try this Leo Seduction
The Luxury at Home...tactic...



Even if your budget won't allow for an expensive dinner out. Invite Leo over to yours for a decadent dinner. You could still do this:

Get an expensive bottle of something. Go online or (find a recipe on our nifty gadget). Find a tasty dinner recipe and make that.
Go to the supermarket and get a ready made, luxurious dessert: specialty chocolates, pastries, sumptuous ice cream, chocolate dipped strawberries.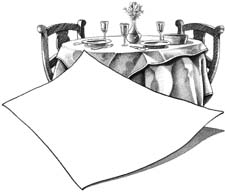 Decorate the table, don't forget candles. If you are not quite good enough of a cook, order something; warm and plate. Do the rest and voilà!
Once you get Leo to your place, attend to them like royalty, see to Leo's every need and move from hand feeding Leo to having Leo having you for dessert.


Top
Want to Continue...? Page 1 Page 2 Page 3
Go from Leo seduction to Astrology Seduction Main

Go to Astrology love signs Homepage
© M.Augustin
Last Updated:

Copying for personal offline use is fine. If you are copying for online use please give credit with a link to this page. Thank you.