Astrolovers Search
We welcome you to Astrolovers search.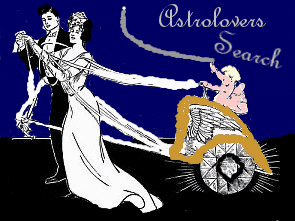 First a little legal:
The search box on this web site ("Search Box") is powered by Google Inc. ("Google").
You acknowledge and agree that Google's privacy policy shall apply to your use of the Search Box and by using the Search Box you consent to Google using your personal data in accordance with its privacy policy.
OK that's done.
If you are new to our little piece of Web-estate it's wonderful that you have come to visit. If you have been here before thank you and good to see you back again.
Make yourself at home for a while, take a load off. There is a lot here to see, play, read and learn about.
Let me tell you about this page that you have found yourself on at present.
Top
If you take a look you will find a Search Box above as well as one below.
If you don't want to use the search navigation on the right or left hand sides of our site, all you need to do is type in the word or words you are searching for into the box, but remember not to put it in quotation marks.
Then click search.
If there is anything, pertaining to what you need, the engine will find it and bring you back a list of everything it finds.
Are you looking for a specific zodiac sign? Type it in. You read a page on a particular subject and you didn't bookmark that page? Type it in. Just keep in mind no quotes. Don't trouble yourself looking through page after page; just search astrolovers.
Well, I am sorry to leave you, but I know you're here for something you need.
Till next time,

Didn't find what you were looking for? Try again.

Go from astrolovers search to Astrology love signs Homepage

© M.Augustin
Last Updated:

Copying for personal offline use is fine. If you are copying for online use please give credit with a link to this page. Thank you.