Taurus Seduction

The best Taurus seduction methods involve feeding them.

Taureans love to eat. A Taurus is happiest when they've eaten well. Watch a hungry Taurus eat and become calm and happy and you will see what I mean.

On the other side of the coin, try to hold a hungry Taurus' attention and you will see the opposite affect. If you are a good cook Taurus will be tied around your little finger.

Remember if you invite Taurus over to eat, feed them right away, don't make them wait even an hour to eat.
Waiting to long to eat is a big turn-off to Taurus, they'll think of you as thoughtless.

If you are married to a Taurus, make sure to always invest in a microwave. If you're dating a Taurus always make sure there is food in your refrigerator.

Make sure your kitchen shelves are full of gourmet snacks and treats you can provide as soon as they walk in the door. You do that and Taurus will always want to "come over".

Now, I am sure you understand that to get Taurus, you should entice them with food. Try to seduce a hungry Taurus and you will find them uninterested.
It's completely logical to Taurus that food comes first and sex is second in line.

Never invite Taurus to your house only for coffee, tea, or drinks.

There is always something sweet that Taurus can't refuse, find out what their favorite desserts are, bake or buy them and invite Taurus over.

Seduce Taurus


The Picnic in the Park…tactic...


If you mix the ambiance of nature with a blanket and a basket of food, you'll sure enough win Taurus over.

Invite them for a picnic. Get a blanket, soft pillows etc…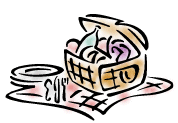 As for the menu maybe; Pâté (Foie gras ) or a less exotic spreadable paste of ground meat flavored with herbs, spices, and wine), Fancy butter crackers, some cold fried chicken, Sweets and Pastries, and a bottle of light wine.

If you are staging this Taurus seduction picnic at a secluded place ( lucky you), make sure you place a condom or two hidden inside of the basket.

Talk to Taurus of how wonderful it feels to be with them, how natural and free it is out and nature.

Open the wine, relax and enjoy. Once the Taurus has had his or her fill of the main menu, steal a kiss and let them kiss you back.

Be careful though don't get carried away remember the dessert and offer some to Taurus.
The moment you are waiting for is the minute Taurus has finished dessert.

Taurus will be so caught up in the ambiance, food, and relaxation, that He or She should be putty in your hands.

If you wait too long after dessert, Taurus will fall asleep on you. So, make your move quick while the iron is hot.

Save the sleep time for after the lovemaking, Taureans love to fall asleep after sex, it feels good to them...Ummmm satisfied...Zzzzzzz...


Another Taurus Seduction Tip Is:
Top
Taurus seduction
The Dinner a la sultry eating in films...tactic...


If you happen to have your eyes on a Taurus that isn't particularly interested in the outdoors, you could dine al fresco at a table on your balcony or patio or even arrange a picnic on the floor of your living room or theirs.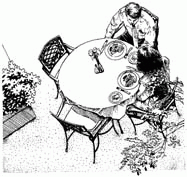 If you are inside, this is what you say to Taurus: "This is so romantic; I feel so at ease here with you. I am glad you are here. When you start to eat, make sure it's in a seductive and voracious way.

Check out some of these films to get what I am aiming at:
*The film: Like Water for Chocolate (1993)
Receta de la pasión scene quail in rose petal sauce

*The film: Woman on Top (2000)
Penelope Cruz having a phallic looking chili pepper and rubbing it on her sexy lips.

*The film: Flashdance (1983)
Jennifer Beals fellating a lobster tail.

*The film: La Grande Bouffe (1973)
Ravish a chicken drumstick as an alternative to the turkey leg seen in the film. The manner you eat the chicken should leave no question of what you would like to do to Taurus.


More ideas for the menu:


Think about how you can use asparagus, usually consumed with the fingers dripping with butter. Lick the asparagus tip with your tongue.

What about some fruit; depending on if the seducer is male or female there are particular types of fruit to use.

A woman or gay male trying to seduce a Taurus male would consider a peeled banana. Moisten your lips and take the banana into your mouth.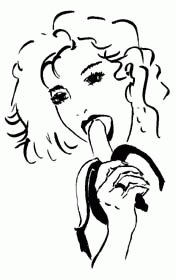 Grapes or Cherries; place the fruit slowly in your mouth and roll them on your tongue slowly before eating and swallowing them.

A man or lesbian female trying to seduce a Taurus female would consider a pomegranate. Use your tongue to penetrate the crevices of the fruit, sucking and licking it.

What you are hoping for is that Taurus will join you in the sultry eating fun. After eating, it would seem natural that there is only one dessert to be had.


Top
Continue to more Taurus seduction tips here... Page 1 Page 2
Go from Taurus seduction to Astrology Seduction Main


Go to Astrology love signs Homepage
© M.Augustin
Last Updated:

Copying for personal offline use is fine. If you are copying for online use please give credit with a link to this page. Thank you.