More Taurus Seduction Secrets

This Taurus seduction is a primal and carnal seduction to be used on Taureans that have a good sense of fun. Never try this seduction on a Virgo or Libra.

If you are too shy to seduce Taurus with charming words this will do the trick. This Taurus seduction uses something that really turns a Taurus on; skin.



The Go naked...tactic...


Nakedness is exciting to Taurus. They like to see full on flesh. Taurean's also like to get a peek preview of what they're getting into. Taurean's don't like to be surprised, (take care with the "Wonder bras" ladies).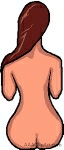 When it comes to Taurus you don't have to worry if you're not a perfect 10, Taurus can find something completely sexy about any shape or form, Taurus' like bodies.




The sexy strip tease won't work in a Taurus seduction, slowly undressing isn't it either; take everything off fast, let them see skin.The challenge then, is to find a logical way to get your clothes off---- even better, if you can find a way to get both of you "au natural" at the same time.

Here are some time-tested scenarios for giving your Taurean a nibble of pleasures to come.

The looking like a Greek God or Goddess coming in from the water...tactic...
Go visit Taurus after getting a good workout at the gym.

Tell Taurus you are sorry but you didn't want to be late, then say "can I jump in your shower?" leave the door to the bathroom unlocked.

Get comfortable as if you are at home, sing in the shower even. If you "forgot" a towel or a "washcloth" ask Taurus to bring you one. Or if possible, ask Taurus to bring you some wine or a beer.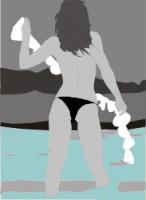 Whatever you have asked Taurus to get you, when they bring it into the bathroom to you ask them to soap your back, this is a good chance to get them to come in with you.
Alternatively, another:

Take your shower or bath at Taurus' place, before you exit the bathroom make sure your towel is a little loose around you.




Sit down next to Taurus male or stand up right in front of Taurus woman. Ask Taurus to lotion you up or powder your back, whatever suits you. Watch Taurus become so hot and nervous around you.

By the time Taurus has his or her hands all over you, your towel may be beginning to slip, good time to ask for a neck rub...tell them lower...lower, and moan...anhhuhnn...ummmm...right there...mmmmmm

There you go, two ways to go about this Taurus seduction and it seemed completely logical and normal right?

Something's got to give "Marilyn Monroe" nude scene...tactic...


A good way to get yourself and Taurus naked at the same time is ---skinny-dipping.

This Taurus seduction will only work if you have use of a friend's pool Or you have your own... If your daring maybe your condo pool but it may or may not be comfortable enough for Taurus themselves to get nude.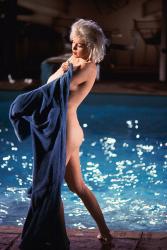 Photo by Lawrence Schiller/"Marilyn & Me"
So if you do have "private" use of a pool, tell Taurus that it's hot and you would like to take a dip.

Strip and get in...Coax Taurus that if they want to get near you they have to take it off and come in too.

If you don't have a pool, a Jacuzzi or hot tub will fit this Taurus seduction just right.

If this doesn't work on a Taurus, I don't know what will.

The massage your way into Taurus's bed...tactic....



The neck of a Taurean is very responsive to touch. The zodiac sign Taurus governs the area of the neck. If you were to kiss and lick the neck of your Taurean, you would find them getting very aroused.

I will share with you a secret place they find highly enjoyable; the back of the neck; touch there, lick there, blow on there… softly.

Offer your Taurus a neck massage, and go from there. If they give themselves away with a sign or a moan, continue what you're doing and feel them up with your hands.


Top
Start from the beginning on Page 1 Page 2

Go from Taurus seduction-2 to Astrology Seduction Main


Go to Astrology love signs Homepage
© M.Augustin
Last Updated:

Copying for personal offline use is fine. If you are copying for online use please give credit with a link to this page. Thank you.