Retrograde Saturn in a Birth Chart

A  Saturn in retrograde orbit/motion in a birth chart makes for a person who thinks in an unusual way about duty and intention.

They may have grown up with a conflict with the father; they may have an underlying conflict with Authority, they may rebel against it.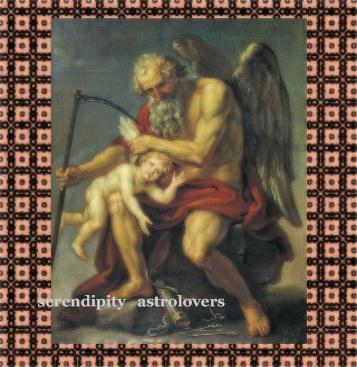 They don't take to being told what to do, bossed around or bullied.

They may have a problem believing in the Christian God/father.

Sometimes life will place obstacles in their way keeping them from attaining what they want.
To find where these obstacles will be, look to the house and Sign that Saturn occupies in the birth chart.
Also, where Saturn is found, they'll be forced to be responsible.

The house that Saturn  inhabits in the birth chart depicts the subject in which the person needs to reach for achievement.

Because of this Saturn gains in reaching goals will be incremental, although, character will be built up from this. 

Whether the person is a man or a woman if they have this retrograde Saturn at birth they're unsentimental or  may be haughty.

They may be  introspective, solitary , diffident  and reticent.

If someone seems to continually misconstrue them they'll distance themselves.

This Saturn person will find many things that try their patience in order to learn patience. 
Patience along with leaning to persevere and apply themselves will result in achievement of goals, gaining the respect of others.

This Saturn person will feel deep down that whatever they do it's never enough for anyone.

This person will have feelings of concern, fear or dread like everyone else, but will cover up them up.

People born with a Saturn in retrograde orbit/motion have a sense of obligation to other people, but they don't have a sense of obligation to themselves.

A person with a Saturn retrograde in their natal chart, is likely dedicated to learning what demands repair and taking action.

People with this specific retrograde tend to be successful decision makers in general and occupational counselors in particular.

This retrograde in a birth chart also points to efforts in moving up the ranks as well as jobs based on past experience.

Often, people that have this retrograde in their horoscope charts are the ones tying up loose ends.
They're also the ones that end up finishing work projects left uncompleted, or that were never fully achieved.
Retrograde Jupiter in  a Birth Chart


To find where this retrograde makes an impact  look to  the house and Sign that Jupiter occupies.

A Jupiter retrograde orbit/motion in a birth chart brings the opposite of a direct Jupiter.
Outward conveyance of happiness,  becomes an unemotional calm even when screaming for joy inside; they are quietly optimistic.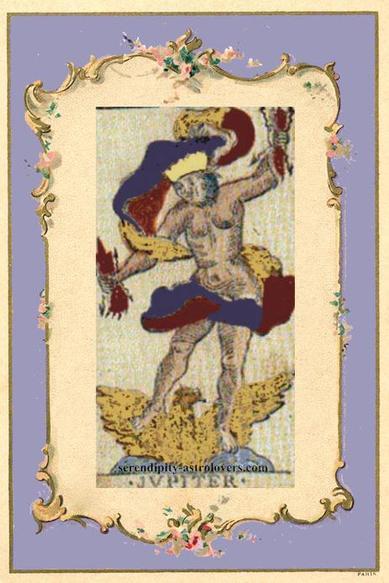 The Jupiter retrograde helps make them capable of  discernment, and astuteness.

This person may not have as much confidence in their abilities as do other Jupiter people.

A Jupiter retrograde born person is much more earnest than a Jupiter direct person, they take things seriously. 
Although they take things seriously they never over do it, they still retain some of that Jupiter happy-go-luckiness.

For a person born with a Jupiter retrograde respect for people and things, fair-mindedness and moral principles are even more important than it already is with a Jupiter direct person. Explorations in philosophy and science are also subjects that intrigue.

This Jupiter born person may find it hard to be as easy breezy as they feel they should or could be.
They find it more difficult to  be ardent, mentally positive, physically active, amusing and self-assured individual they sense they ought to  be.

They may sense a force restraining them or feel repressed in some way.

There is a silver lining in this, good things can come of this. They commit greater exertion into becoming  more optimistic and  joyful.

They work harder to evolve and acquire the tools needed to convey their Jupiter characteristics.

This makes them able to get farther and end up with  highly favorable outcomes, more so than Jupiter direct people.


Examples:

A Jupiter retrograde born person will work twice as hard at things that are governed by Jupiter, like working  harder to receive a college degree. 

If Jupiter is retrograde in the financial sector of the Astro chart, this Jupiter will make a conscious effort to be mindful of their income and out put.
They will be interested in learning about money and how to manage it. However, they will do this quietly in the back ground.
They will also somehow take whatever positive results and build on it.
Sometime surpassing other Jupiter direct/financial Astro chart sector people.

The outcome of this drive is the person will often outmatch those without this influence.

A Jupiter retrograde orbit/motion in the birth chart makes the person doubtful in what they deserve; better yet,  they don't know "if" they deserve it.

Because of this they may take what they can get.
The funny thing is they also have this natural self assurance that doesn't come off as self-important.

A Jupiter retrograde born person makes their own luck. These people have a feeling of plenitude that is already in them. They don't look for it outside of themselves. What they are after is the truth and answers to the questions about life.

Still,  they keep their interactions with most people on a  superficial/ no opinions here or there/diplomacy is my name level,  because they don't know if a person will find them strange for their views or find their views refreshing.

When there is a Jupiter retrograde orbit  in a birth chart and its in a detrimental placement, this person may be mercurial and/or conceited.

If beneficial in placement this person may  be remarkably wise and sagacious.

Jupiter governs  higher learning, athletics, religious beliefs, journeys and trips.

They may love the thought of traveling, only they rarely do, they might travel in books or through TV travel shows or DVD's leave home.

They may enjoy baseball, basketball, football etc, but,  they would rather watch in person or on TV.
They may respect educational activity, but they may feel it's difficult to learn and study in the conventional ways.

If your Jupiter sign is retrograde orbit in your birth chart, you're inclined to reflect on and have a lot to say about; principles of ethics, philosophical teachings and teaching practices.

A Jupiter in retrograde in a birth chart may lead to an interest with spirituality.
This is especially true of persons born under Sagittarius, only Sagittarius is more apt to doubt religious dogma.

Jupiter retrograde born people are also pensive when it comes to spiritual involvement.
They often have a mystic's approach to religious belief and doctrine.
They tend to have an esoteric way in practicing  their faith and doctrine.  They may have an internal struggle with religious dogma and the religious beliefs of others.

People born under the Virgo Sun have the hardest time when Jupiter is in retrograde .
It's hardest for people with the birth dates of 09/06-09/13; and the ones born on 09/10 getting the brunt of it. 
Why? well, Jupiter is in detriment in Virgo. People born with Jupiter retrograde in their birth charts have an easier time, they do well during this period.

Those born with a  Jupiter retrograde orbit/motion in their chart have something to teach to others, they are "The examples",  they know how to live through a Jupiter retrograde.

Retrograde Pluto in a Birth Chart



Having a Pluto in retrograde orbit/motion  in your  birth means you're one of many people with this retrograde.

Pluto is a generational planet, it also the furthest from the Sun.
It takes longer to go through the cycle of zodiac signs. As a group you're keyword is change, you are here to change the world.

If you want to know where this will be look to Scorpio in your chart and where Pluto stands.
This will also be the place that you'll be at a more favorable position  than others because you'll have control of "change".

If you have a Pluto retrograde you may be a control freak.
You may even want to be the one to control when you break contact  in a relationship, your ex may be done, but you will not letting go till you want to.

This is the thing with a Pluto retrograde in your chart, even though Pluto is generational, you must pay attention when Pluto retrogrades because if it affects anyone it will affect you.

Be prepared for something to be destroyed or  to let something important go.

Somewhere deep inside you wanted to let go and this Pluto comes around to force your hand because you've been afraid to do it on your own.

Don't worry though, things will be renewed again for you, it may be different but it will be better.

You may have an inclination to act on (the-down-low, and in cloak-and-dagger) ways when it comes to insurance policies, taxation, and things worth inheriting..

You may not make the methods you use to get ahead in life obvious.

A Pluto in retrograde in your chart means:

You show a demeanor of strength and invincibility, you keep your troubles to yourself.

You may also get what you want by showing outwardly that you don't want it that bad and you couldn't care a less.

You should trust your gut more and  be true to yourself.

You should always remember that you can't control everything, but you can control yourself and your reactions.

You should learn to forgive, but don't forget the lessons you have learned.

You may be inscrutable and tight-lipped.

You may not outwardly seem to be striving to improve yourself, but you are.